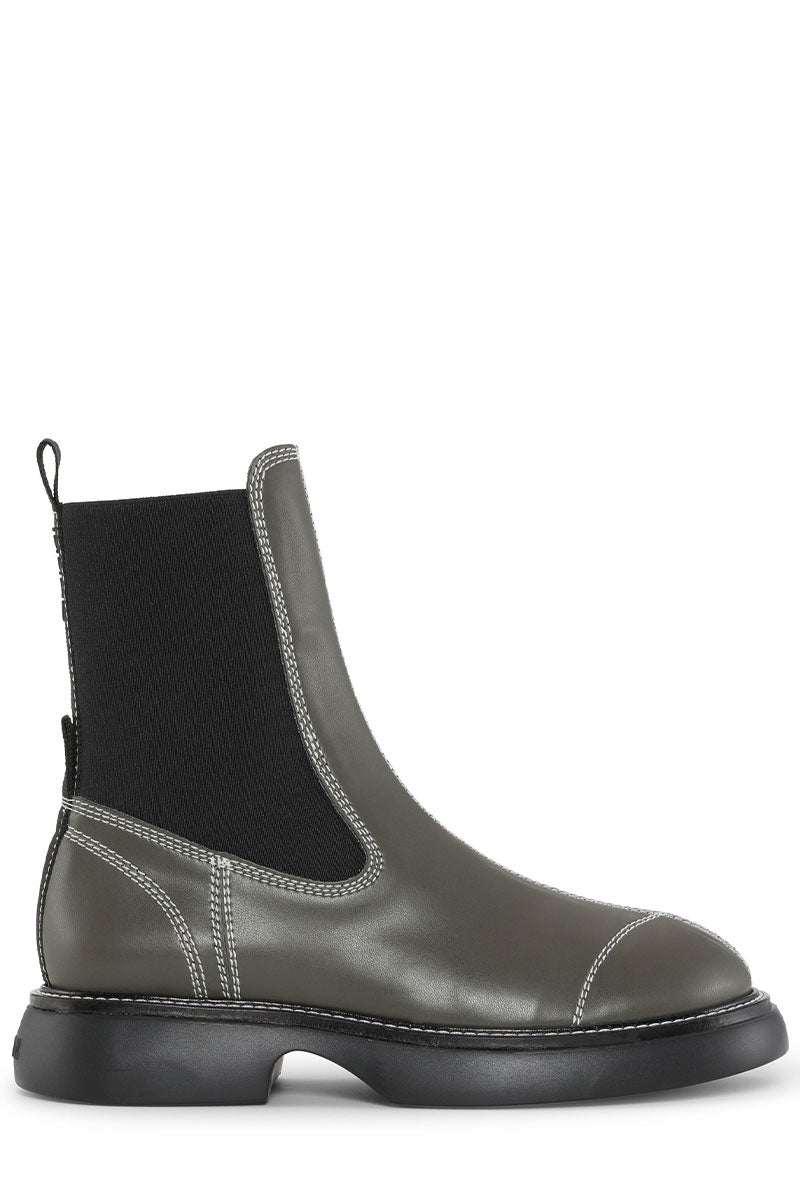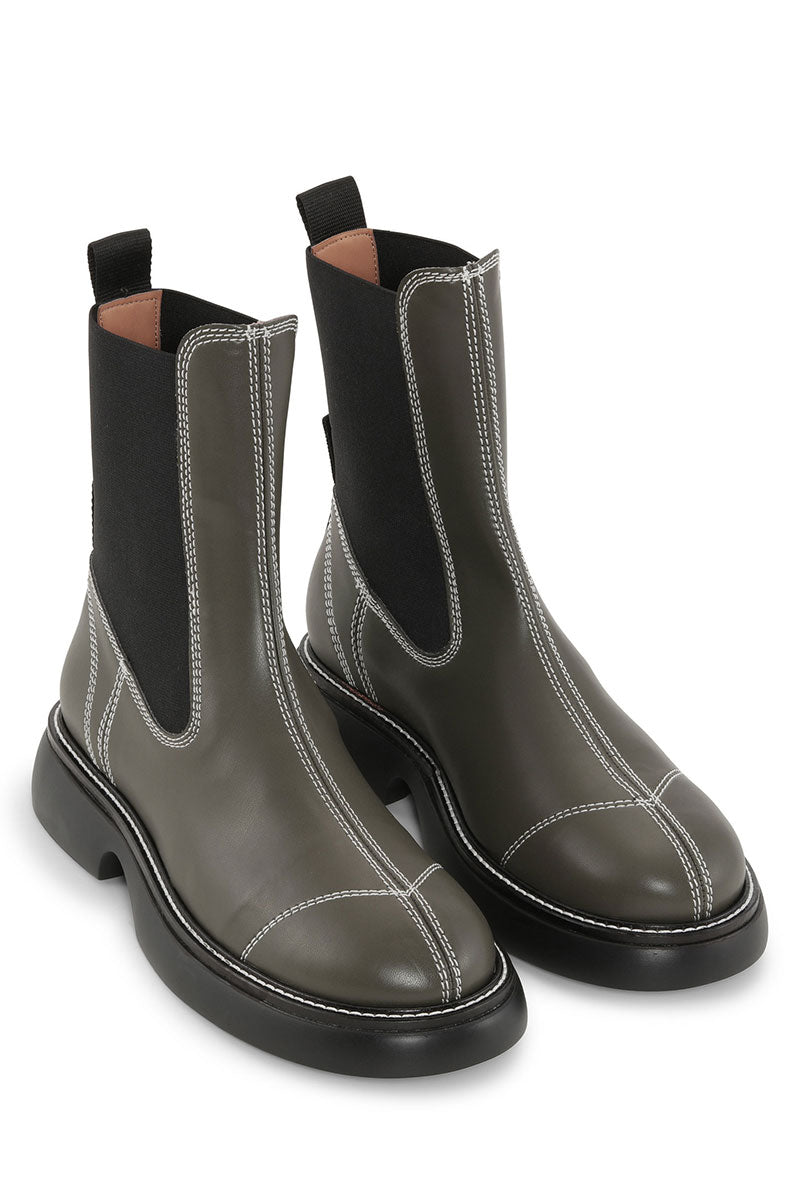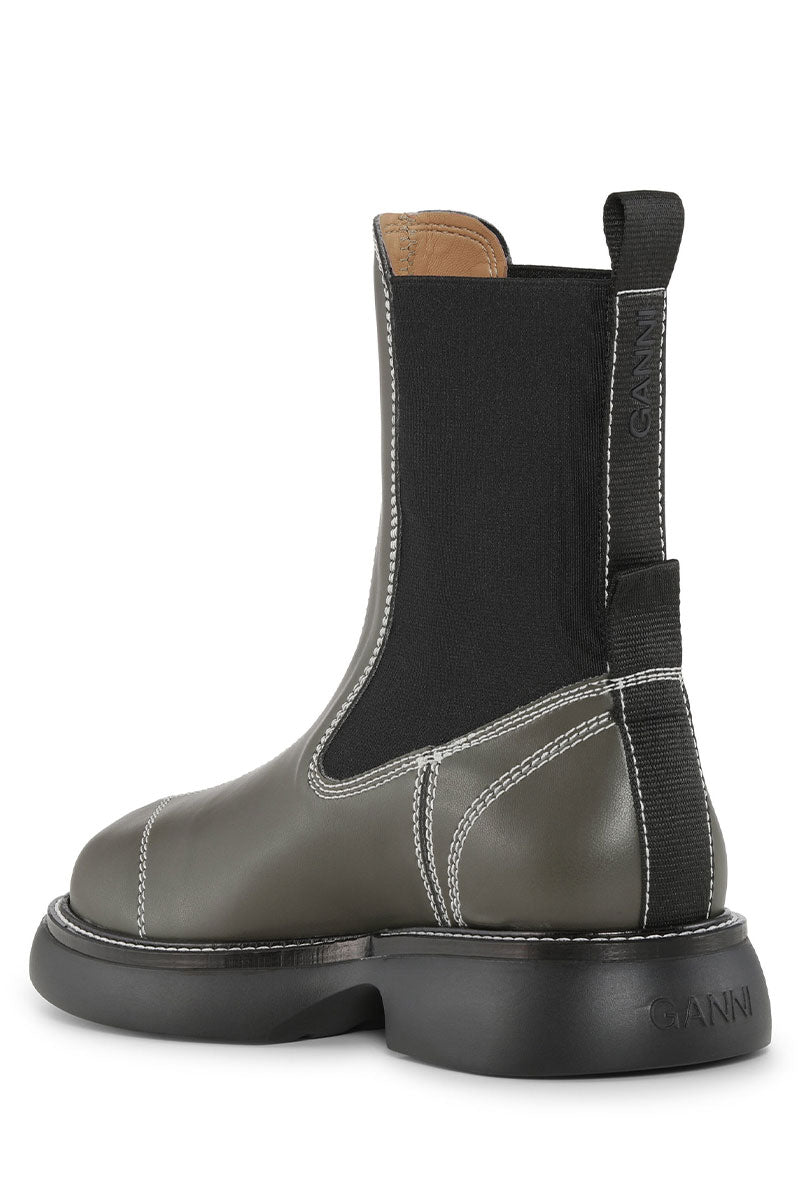 Everyday Mid Chelsea Boot
Regular price
Sale price
$495
Unit price
per
description

These Everyday Mid Chelsea Boots are made from ultra light materials and feature heavy contrast stitching, pull tabs, elastic panels and subtle GANNI logos.

Polyurethane, Cotton
Lining: Polyurethane, Viscose
Sole height: 3cm / 1.18 inches
Heavy contrast stitching
Pull tabs
Elastic panels
Subtle GANNI logos
Sustainable
Imported

The outsole of this style is made from EVA, an extra light material that is usually made from petroleum based materials. 70% of the outsole has been replaced by bio-based EVA that comes from sugar cane, reducing the amount of conventional EVA made of fossil.

View full details