Publisher, Philadelphia Style Magazine
---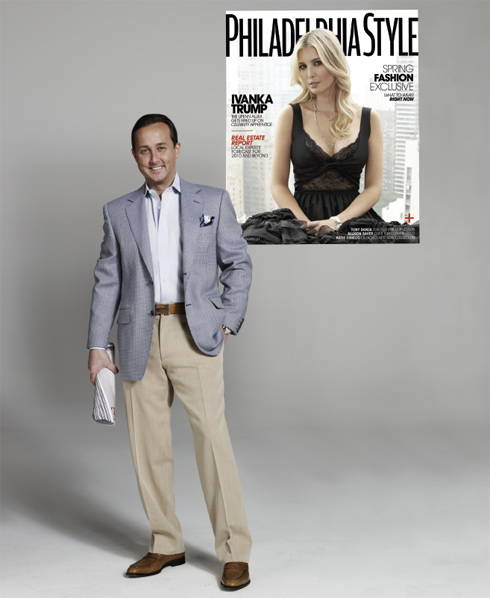 ---
Looking stylish is an essential part of what I do as a publisher of fashion and lifestyle magazines. On any given day, I may meet with fashion designers, advertisers and the occasional celebrity or two. Whether I'm doing business in New York or D.C., relaxing at home or simply going to the office in Philadelphia, my everyday wear consists of a great pair of slacks, a freshly pressed shirt, a perfectly fitted blazer and a well-made pair of shoes.
I get much of my sartorial sense from my father, who has always been a natty dresser. When I was younger he would take me to the original Boyds–back when it was located on Market Street–and we'd spend the day perusing the clothes as Ralph Yaffe gave us sage fashion advice. Ralph also helped me pick out my first suit, and through the years, he consistently has been my go-to guy for wardrobe choices.
One reason I stay so loyal to Boyds is their dedication to keeping Philadelphia stylish. Another is that I know when I enter the store, I will leave with exactly what I was looking for. Their full-service experience is precisely what a constantly-on-the-move businessman like me needs, and I can easily find it at Boyds.